About Us
Bright Energy® was formed to promote the vitality of the human body and spirit with our quality assured hemp extract products. Our products are made in the USA with full-spectrum, phyto-cannabinoid rich, hemp extract. To produce them we sought out farmers with organic, sustainable, and regenerative
growing processes and extraction facilities that adhere to strict standards of operations. Our CBD is extracted from the plant without using harsh solvents. All our products are made from industrial hemp
that contain the purest sources of cannabinoids, antioxidants, and neuro-protectants that help protect and re-balance the body's central nervous system.

We made it our mission to bring education, clarity, and integrity to the marketplace. Our
independent lab analyses demonstrate that our products are Formulations With Integrity®.
Our products are:
Organic (cultivated without pesticides, herbicides, or
chemical fertilizers)
Non-GMO
Gluten Free
Vegan
Solvent Free
Mold & Mildew Free
Heavy Metal &
Contaminant Free
Kosher
And you can rest assured knowing all our products are legal in the USA.
New to CBD?
Let's start with some of the basics!
Hemp and Marijuana are both derived from the Cannabis Plant, but they differ genetically, legally,
and they have different uses.
Hemp has high levels of Cannabidiol (CBD) and virtually no Tetrahydrocannabinol (THC).
Marijuana has high levels of Tetrahydrocannabinol (THC) and low levels of Cannabidiol (CBD).
THC is psychoactive and causes the euphoria or "high".
CBD is not psychoactive and does not cause intoxication.
Hemp Extract Oil with CBD is an anti-inflammatory agent with antioxidants and neuro-protectants; it
has no known side effects.
Hemp is federally legal throughout the United States. CBD is legal as long as the hemp it was
extracted from was grown on a farm that is part of a State Pilot Program.
Bright Energy products are all-natural, full spectrum phyto-cannabinoid rich CBD products, grown and
processed in the United States.
With Bright Energy products, you will reap all the benefits of synergistic cannabinoids, terpenes,
essential oils and additional natural compounds of the industrial hemp plant with each dose.* We do not use unnecessary additives or fillers in any of our CBD products. Our full-spectrum CBD products are
legal in the United States, and contain less than 0.3% (<0.3%) THC.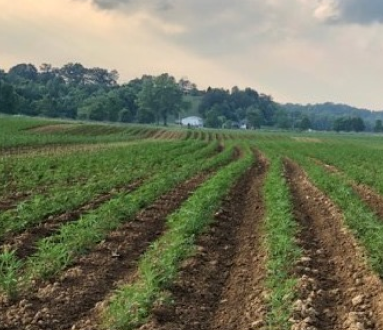 Bright Energy's hemp is grown sustainably in Kentucky, following strict organic process.
We're proud that farmers who once grew tobacco, are now growing hemp for Bright Energy.
Work done at the Hemp Research Campus in Kentucky helps make possible Bright Energy's exceptional products.